Airport Buses Guide - Arrival floor (1st floor)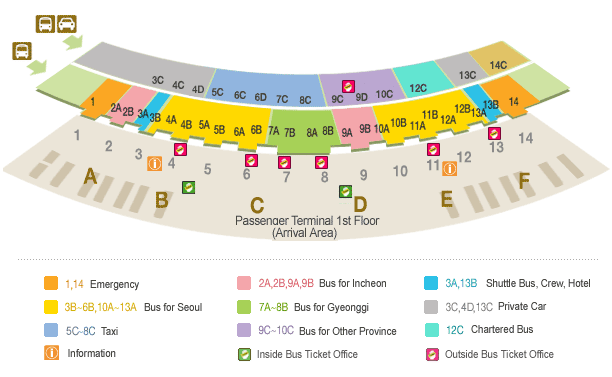 - You may purchase Limousine and Premium Bus tickets and information at the passenger terminal arrival floor by the
Transportation Information counter located at exit 2, 4, 9 and 13.

- Station : Gimpo Int'l Airport -> Gangseo Driver's License Test Center ->Hwagongno ->
Sinwol-dong Water Purification Plant -> Gugwasu -> Seobu Truck Terminal -> Oryu-dong ->
Gaebong Station -> Guil Woosung APT -> Gasan post Office -> Novotel Doksan Hotel ->
Shiheung Station -> Geumcheon-gu Office -> Hanyang APT -> Seouksu Station

Airport Taxis Guide - Arrival floor (1st floor)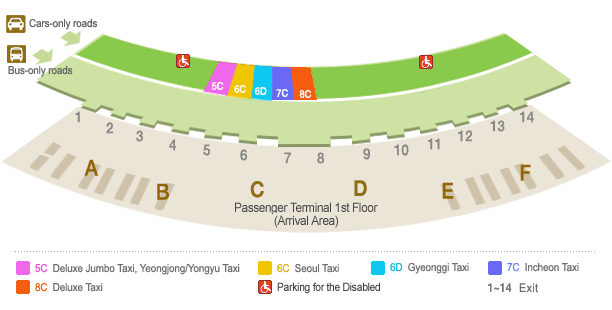 - Taxi Stand locations : Taxi stands are located at the Passenger Terminal Arrival floor (1st Floor) between
platform 4D and 8C
- Check Point : Expressway fees will be the passengers responsibility.
- Go to taxi and tell driver to go Dearyoong Technotown 6th near by Kasan Digital Complex line 7 or 1 subway station.
Novotel Ambassador Doksan Hotel
- The nearest and appointed hotel from Chungpa EMT Co., Ltd.
- Address : 1030-1 Doksan 4-Dong, Kumcheon-Gu, Seoul, Korea
- Tel : 82-2-838-1101
- Web Site: http://www.ambatel.com
Vicinity map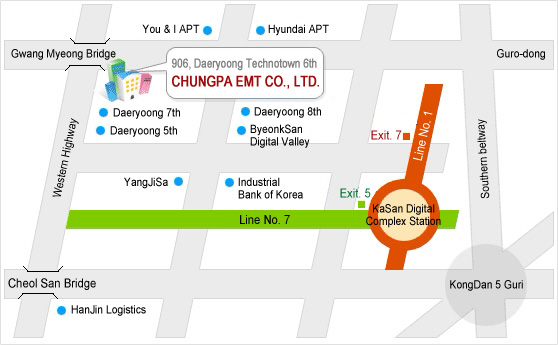 - 906, Daeryoong Technotown 6th, #493-6, Kasan-Dong, Kumcheon-Gu, Seoul, Korea
Tel: 82-2-2108-5980(rep.) / Fax: 82-2-2108-5988